Manchester United players Paul Pogba and Victor Lindelof have excelled for their respective countries at Euro 2020 after the first set of games in their group. In addition to Lindelof, Paul Pogba too has won the best player award at an Euro 2020 tournament.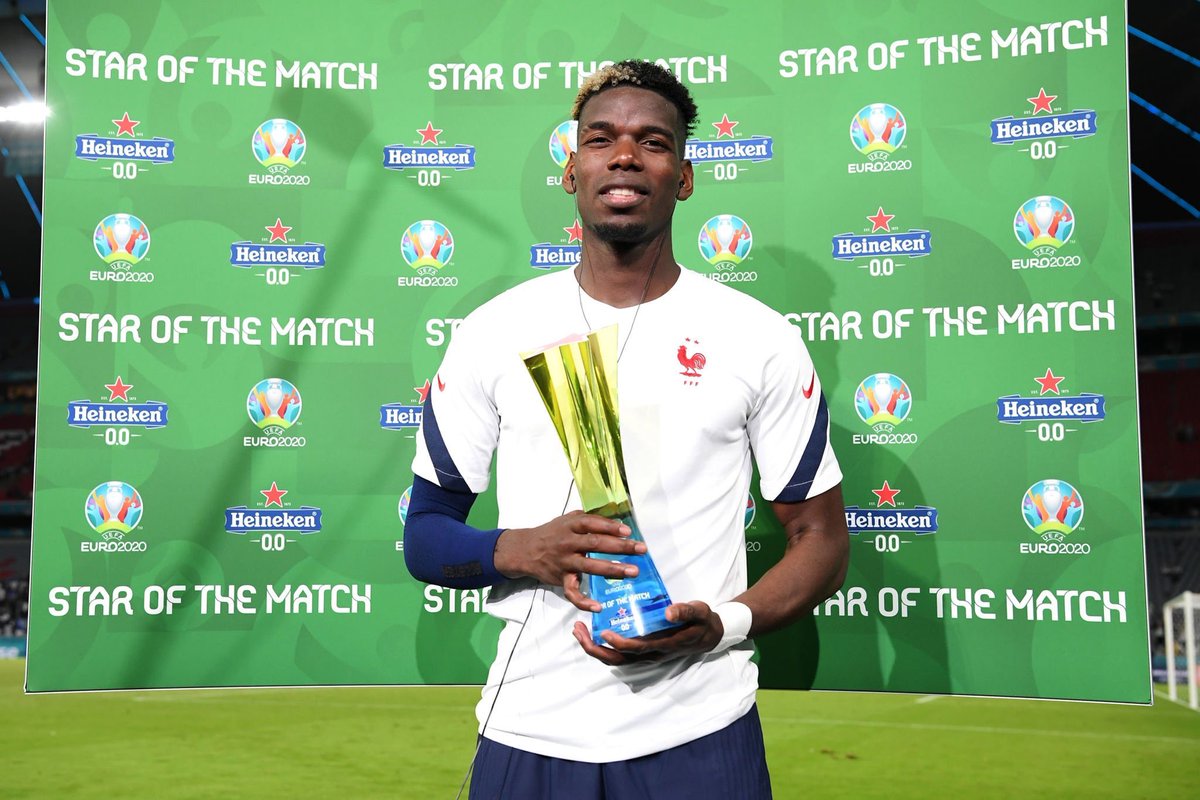 Lindelof won the best player accolade as Sweden forced Spain to a goalless draw in their first game at the Euro 2020 tournament. He helped the Swedes keep a clean sheet against hosts Spain in Seville. The Spaniards wasted the few chances that came their way on the back of dominating the game. Central striker Alvaro Morata was the most culpable for the home team who disappointed fans with the results earned against the Swedes.
Manchester United central defender Lindelof has been a key player for a Sweden side with one of the best defensive records at the tournament. Sweden are one of just three teams yet to concede a single goal at the ongoing Euro 2020 tournament. Apart from Sweden, The Three Lions of England and Italy have also not conceded having played three games. On their part, Sweden have played two matches and will face Poland in their third and final Group E clash on Wednesday evening.
For Pogba, The Manchester United midfielder was the best player on the pitch when the last two World Cup winners met in Munich last week. The Manchester United Academy player helped France to an impressive start following the 1-0 win over Germany. Borussia Dortmund central defender Mats Hummels scored the only goal of the match in the first half via an own goal. Paul Pogba was less influential when France were forced to a 1-1 draw by home team Hungary and they had to come from behind to earn the point. Pogba and the French team will face European champions Portugal in their final game in Group F having already booked a place in the knockout stage.